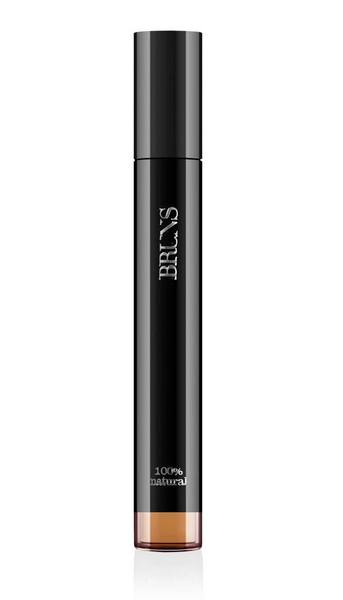 Copper · Roll on
Extrait de parfum Roll On  | 1/3 fl Oz · 10 ml |
100% natural
Our easy-to-tote rollerball fragrance. Roll-on perfumes are perfect for travel and keep your essence always with you
Copper is an ode to saffron, whose bittersweet and leathery fragrance, combines perfectly with the fresh, spicy, and floral scent of clary sage. The wildcrafted cedarwood and the earthy organic patchouli, provides a stout backdrop for this luxurious base where we can find  the musty and shadowed organic vetiver oil and the sumptuos amber accord, all dotted with  notes of  pink peppercorn.
with organic wheat alcohol
The Bruns tribute to red hair, the rarest naturally occurring hair color in humans, is represented through the unique character of saffron, with its delicate threads plucked straight from the heart of the flower.
NOTES
Saffron, Myrrh, vetiver, patchouli, vanilla, cedarwood, oakmoss

This perfume has been compounded by hand and comes with a batch certificate signed by our specialists.
Treat this perfume with love, read our Perfume Care section.
SHAKE IT TO APPLY